Auto Body Services
Been in an accident or have damage to your car? Drop it off and we will be sure to make it as good as new. We'll even provide you with a ride home!
How do I start the process of a claim?
Just give your insurance carrier a call. After asking you a few questions about your accident, your insurance company will provide you with a claim number. Just bring in the claim number with you and we will handle the rest.
How long will it take to repair my car?
The length of repair depends on the severity of the accident. We will provide you with an inital estimate of how long the repair will take.
Do I have a choice where I take my car to be repaired?
Yes, it is your right to choose where you would like to have your car repaired.
Do I have to pay my deductible, and who do I pay?
Your content goes here. Edit or remove this text inline or in the module Content settings. You can also style every aspect of this content in the module Design settings and even apply custom CSS to this text in the module Advanced settings.
Will the color match my existing paint?
Your paint is color-matched to the factory paint color by utilizing the most state-of-the-art computerized system.
Do you provide a loaner car while my car is being repaired?
If your insurance policy has rental car coverage or if your insurance company determines that you are not at fault for the accident, your insurance company will provide a loaner car for you during the repair process. If you are not covered by insurance, a rental car facility is onsite, should you need a rental car.
Can I get a ride home?
Of course! We are glad to give you a ride home in town or anywhere within the local area.
How will I know when my car will be ready?
Your advisor will update you during the repair process. This can be done by phone or email. Your advisor can answer any questions you may have about the repair process of your car.

Precision Body Shop & Detail was started in 2002 by Anthony Caprini and Lou Hanhan. With just 8 employees, Precision began detailing cars primarily for new car dealerships on the San Francisco Peninsula. In 2004, Precision expanded its operation to San Rafael. Precision worked with many local dealerships performing detailing services. The dealerships started inquiring about doing minor body work on their fleets and the company jumped on the opportunity. 
We work with all insurance companies and repair all makes and models. Direct repair for Nationwide Insurance and Progressive Insurance. 
We are an accredited OEM body shop in partnership with Tesla, GM, Ford, Cadillac, Jeep, Chrysler, Dodge and Ram, and additionally are a CeramicPro certified installer. 
Detailing Services
Whether you need an exterior or interior cleaning, wax n' wash, or the complete detailing, we will be sure to make your car sparkle!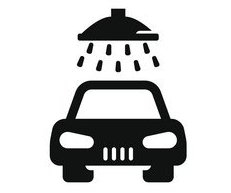 The complete interior and exterior cleaning is our top of the line detailing service. Plan on leaving your vehicle all day for this one. We thoroughly clean the interior and exterior of your vehicle.
We start with a hand wash on the outside or your vehicle.
Next, a complete shampoo of the interior including the carpets, seats and floormats. And don't forget the doorpanels, dashboard or door jambs, we clean those too.
After the exterior wash, a complete machine polish is performed to remove those long awaited minor surface scratches.
Last and finally, is a protectant for that newly detailed vehicle, the hand applied wax. This is a sunblock for you vehicle's paint and is the right complement to any detail service.
Starting at $400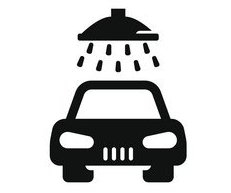 The exterior cleaning focuses on your vehicle's exterior paint surface to rejuvinate its lustre.
The three step polishing process is used with the finest detailing products available.
Following the polishing process, a hand wax is applied to protect the freshly polished paint surface. The wax will act as a barrier for the summer or winter conditions.
This service requires you to part with your vehicle for most of the day to ensure we bring your vehicle's paint back to life again.
Starting at $275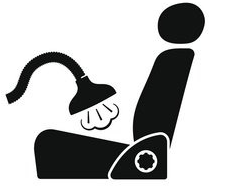 Who doesn't like a clean car? It's the first thing you notice when you get into any vehicle.
The interior cleaning includes a carpet extraction cleaning as well as the seats and floormats shampooed.
The dashboard, door panels, and door jambs are cleaned too. Plan on most of the day for this internal cleaning.
Starting at $250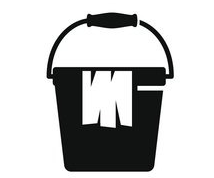 If your vehicle just needs a little tlc, the wash 'n' wax is just right for you.
Your vehicle is hand washed and hand waxed to ensure its existing paint condition has another protectant for the next few months. It is the best maintanence to achieve that long lasting shine.
Plan on two hours or less for the average sized vehicle.
Starting at $125 for cars, Truck/Van/SUVs $150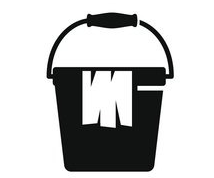 If your vehicle just needs that little bit of sparkle, a nice freshen up is perfect!
Covers a wash, window cleaning, vacuuming, and tire dressing.
Plan on two hours or less for the average sized vehicle.
Starting at $50 for cars, Truck/Van/SUVs $60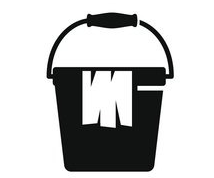 Starting at $160 for cars, Truck/Van/SUVs $190
Additional Services
Have another car-related need? We offer wheel repair, windshield replacement, headlight restoration, and tire & wheel packages.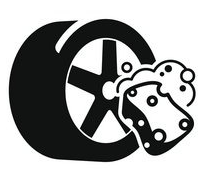 Repairing a curb damaged or scuffed wheel is a much more affordable alternative to wheel replacement. In most cases, we do not need to remove the tire off the rim for the repair. This saves time and the convenience of rebalancing and remounting at a repair shop. The damaged portion of the wheel is polished and sanded and then restored back to its original condition.
Note: approximate times vary by severity. Chrome (Mirror) finished wheels are not repairable and may need to be replaced. 
Starting at $179/wheel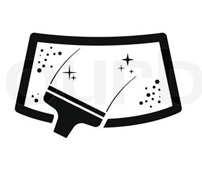 Did you know that driving with a cracked or damaged windshield is not legal? We can replace your windshield for a fraction of the cost of what your local auto dealership install price is. All windshield replacements take less than two hours for the average vehicle. 
Prices vary by vehicle
Headlight restoration is a cost-effective alternative to headlight replacement. Damaging rays from the sun tends to leave a cloudy film on headlights. The cloudy film can significantly reduce the light output and performance for your headlights. Our unique process removes the oxidized film, polishes the lens and applies a protective UV-resistant coating. The restored headlight is left clear and able to perform like new. 
Starting at $75/light